Hello there, small business owners! 😃
Are you looking for ways to convert website visitors into customers? But it seems that nothing is working for you. And now you feel tired and frustrated!
Well, you've come to the right place.
We understand that running a business can be an uphill battle, and cracking the code of website conversion is no cakewalk! So, in this blog, we will teach you proven techniques for attracting visitors like a magnet 🧲 and turning them into paying customers💰.
Get ready to jot down notes as we walk you through the effortless step-by-step process of transforming your curious visitors into loyal paying customers💸. We will also disclose what you might be doing wrong which is turning off your target audience, so stay tuned till the end.
Make a Great First Impression: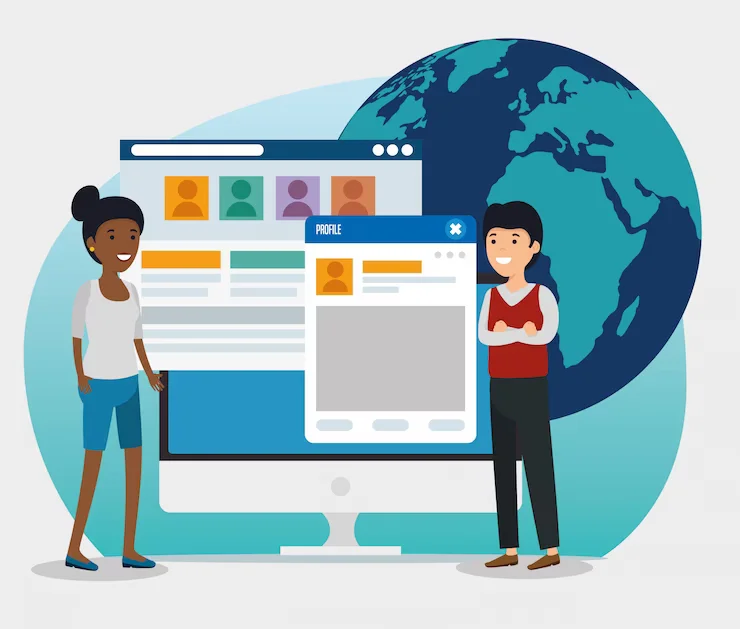 Imagine a visitor walking into your store. What do they see? The same goes for your website. You should optimize your website for the user experience. Make sure it looks clean, professional, and visually appealing. You should prioritize creating an effective website for your small business to leave a lasting impression.
As soon as a visitor comes to your website, it should become absolutely clear to them what you are selling.
Use colors, fonts, and images that match your brand and captivate your visitor's attention. Keep things simple and clutter-free to avoid overwhelming them.
Your website navigation should be mobile-friendly because a lot of traffic comes from mobile users.
Make it easy for visitors to contact you by providing clear contact information, including email, phone number, and social media links. Additionally, strategically place calls to action throughout your website to guide visitors toward desired actions.
Ensure your website is regularly updated with fresh content, and that broken links or errors are promptly fixed. This shows that your website is active, which builds trust with visitors.
💡You don't have to go above and beyond; simply ensuring that your site has a well-organized structure and a user-friendly interface will suffice.
If your website design is not user-friendly, then there are good chances that your website will face a dip. In this case, you should consider redesigning your website. Because as per the research, 75% of people judge the website's credibility based on the design of the website.
Secure Website: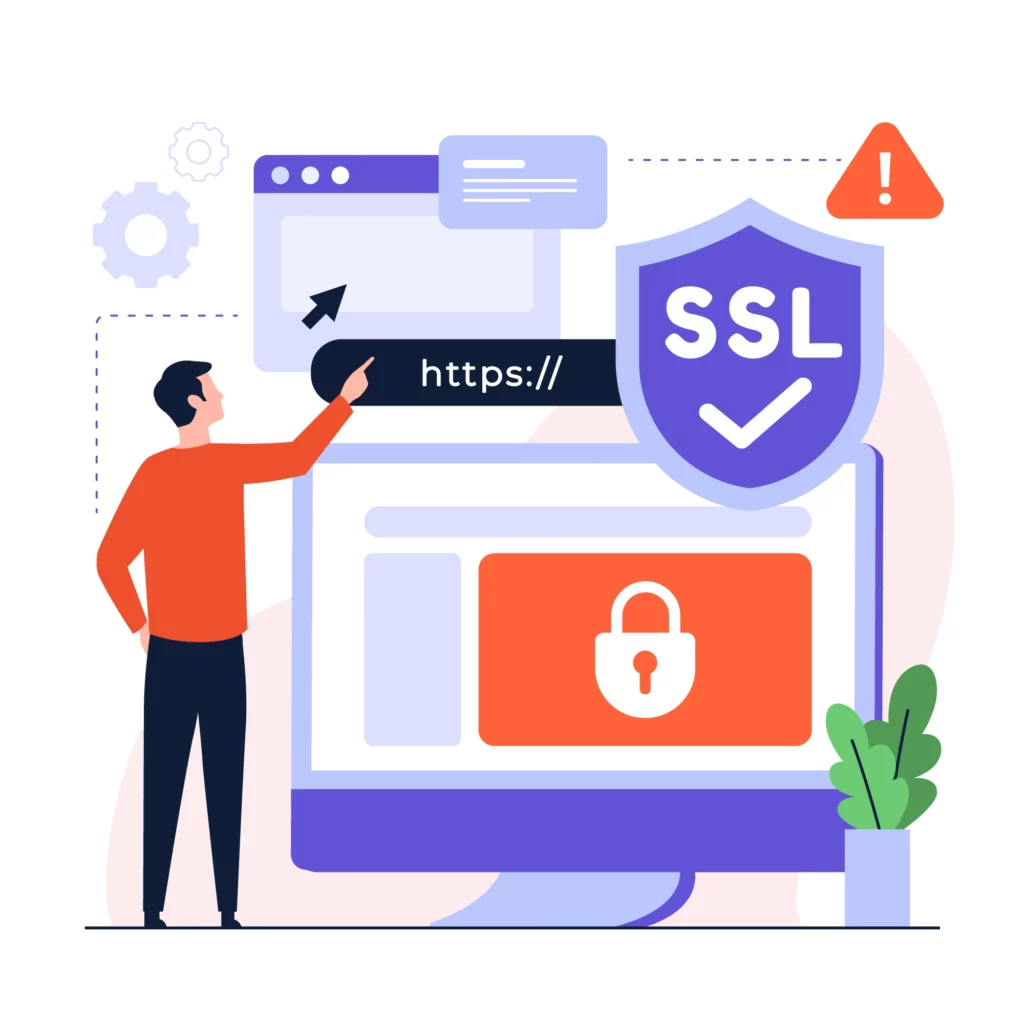 Now, you have made a good impression, but it will take seconds to lose it. When a user spots the non-secure icon displayed on a website, they are likely to leave in a state of panic because they would assume they might be subjected to some hack. Small business websites should never show unsecured, because visitors may perceive your brand as untrustworthy or unsafe.
Apart from scaring away your visitors, unsecured websites also lose their search engine rankings, as search engines prefer secure websites.
Here are some additional tips for ensuring that your website is secure:
Use a SSL certificate to encrypt the data that is transmitted between your website and your visitors' browsers.
Keep your website software up to date with the latest security patches.
Use a web application firewall (WAF) to protect your website from common web attacks.
Implement strong passwords and password management practices.
Monitor your website for security vulnerabilities and threats.
By following these tips, you can help to ensure that your small business website is secure and protected from cyberattacks.
Faster Page Speeds: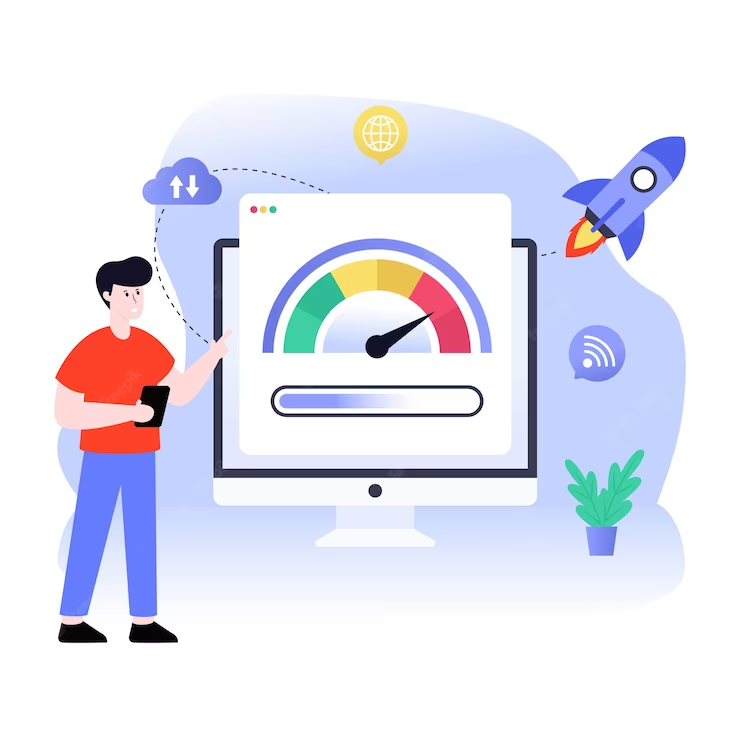 Your visitors hate waiting, they want a swift sail that's why page speed superiority prevails. Don't frustrate visitors with slow page load speeds. No one wants to wait for too long to find the things they want. It's like standing and waiting in a queue.
Slow page speeds can impact the user experience. In fact, page speed can also impact your ranking in search engines. So, make sure to get your page loading times down, or else you might end up losing customers!
There are many tools available that you can use to analyze your website's page load speeds; our favorite is Google Pagespeed Insights.
Here is what you can do to reduce the bounce rate of your website due to slow page loads:
Evaluate and optimize plugins and scripts: Review all the plugins and CSS, HTML, and JavaScript, and remove all the unnecessary ones. This will make your website light and make the page loading faster. To reduce dependencies, it's recommended to either choose lighter alternatives or create custom code for specific functionalities.
Use content delivery network (CDN): By utilizing CDNs, you can provide visitors to your website with fast access to its static files from data centers located around the world. CDN serves website files from the closest server to the user, improving load times by lowering latency.
Optimize the image sizes: You should optimize your images by compressing and resizing them without affecting the quality to enhance website performance. Optimizing image sizes can greatly enhance page loading speed. After all, no one wants to wait around for an eternity to look at a picture, right? You can use free tools to compress your images like Compress Now, JPEG Optimizer, Compressor.io, etc.
Enable browser caching: Optimize your website's loading speed by configuring cache headers on your server to leverage browser caching. Returning visitors can load your website faster by caching static resources like CSS, JavaScript, and images, instead of fetching them again. You can think of it as giving your website a booster shot of caffeine.
Strong and Clear CTA:
You can boldly steer with CTAs crystal clear. "Call to action" prompts website visitors to take certain actions, such as subscribing to a newsletter, filling out a form, downloading an e-book for free, or signing up for a free demo.
One of the problems that are driving your potential customers away can be inappropriate and unclear CTA which offers nothing to the customer. Customers always look for what's in there for them; they don't care about what you are selling. Be clear and concise with your CTA.
You should use contextual or customized CTAs; for example, Mailchimp uses different CTAs throughout their home page with different content:
As you can see, Mailchimp is using personalized CTAs which are going with the content built around it. Statistics show that personalized CTAs perform 202% better than basic ones.
Or you can also use simple and actionable CTA's like ours, which states "start now".
"Start now" clearly shows the action that the visitor should immediately take to avail the discount. This means that they will get the discounted offer only if they click on CTA, right now. So, you can leverage your visitor's FOMO "fear of missing out".
Be Clear About What You Do:
Inscribe your intent, and let clarity shine through your content. Your value proposition should be clear, which means visitors should be able to understand what you do because people often leave web pages in 10–20 seconds if they don't understand what you are trying to say. Make sure that you communicate clearly to the visitors in a way that catches their attention.
The value proposition is what value you bring to the table for customers. This includes the explanation of what you do, your purpose, and who you serve. And your actionable CTA below it. If you don't have any value proposition, then probably it's a good time to make one.
Leverage Testimonials:
Another thing that you might be missing can be testimonials on your website. If your website does not have trustworthy testimonials, then your business website will lose its credibility and authority.
According to stats 92% of people read online reviews before buying anything. Testimonials are like having a neighbor you can trust to vouch for you. They provide a level of trustworthiness and assurance that no amount of marketing can replicate. A positive experience shared by someone they trust and relate to can go a long way in gaining their loyalty and trust. These are especially important for small businesses.
And let's be honest, no one wants to buy from a person who lacks credibility and authority. So, collect testimonials and leverage them to build trust.
💡Testimonials should be honest, genuine, and inspiring. They should be from customers who have had a positive experience with your product or service. Make sure to include the customer's name and a photo to increase credibility.
Interstitial Popup:
Interstitial popups appear on websites, typically covering the entire page or a significant portion of it, as an overlay or modal window. The goal is to grab the visitor's attention and display a message, offer, or advertisement.
Interstitial popups can help in generating leads for your small business by asking visitors to signup, get quote, etc. But it should be clear and simple.
So, make the user experience as intuitive and straightforward as possible.
💡Keep a simple website layout and remove unnecessary content or functions for a better user experience.
Develop a Relationship With Your Visitors: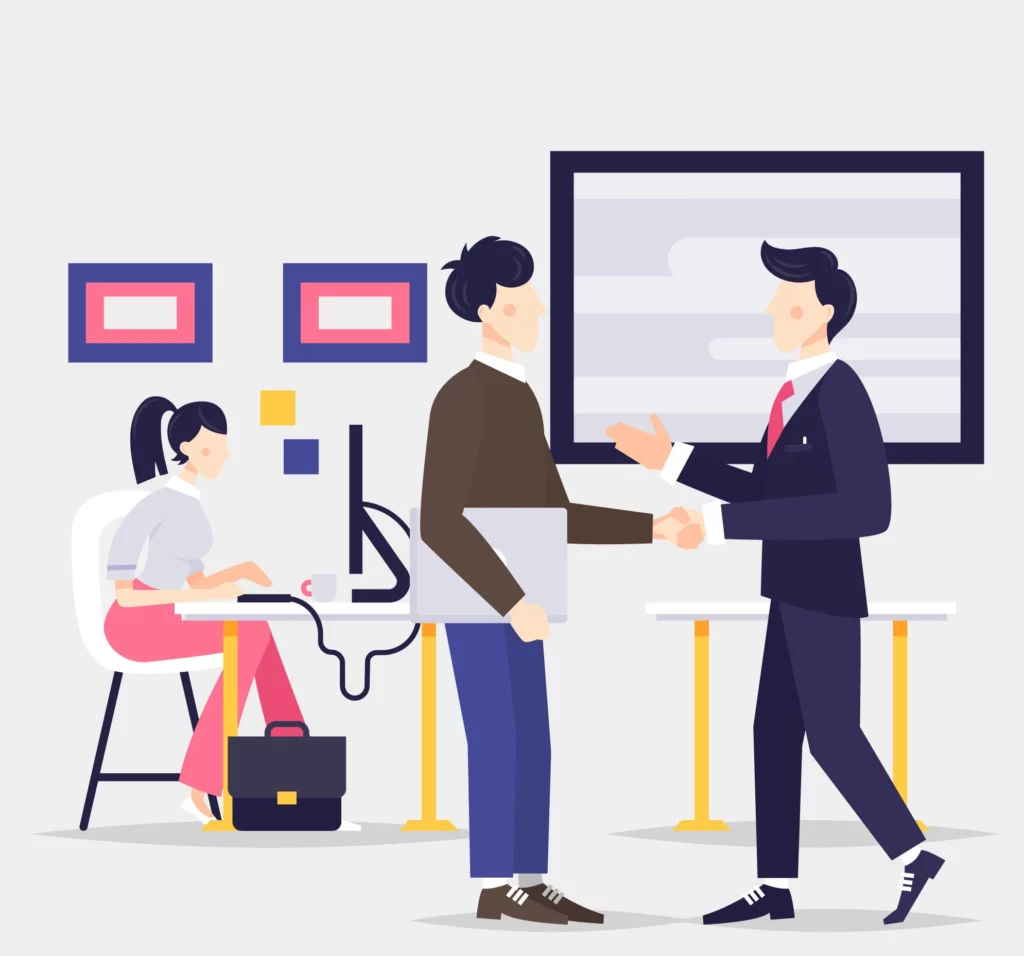 This section is for both those who run ads to promote their small business and who want to build a loyal customer base, but are still losing customers. You must build a relationship with your website visitors. Establishing a relationship with visitors is like planting a seed and nurturing it to grow.
You have to nurture it by providing quality content, offering helpful support, and staying in touch with them to ensure that you are seen as a reliable source. But make sure you don't get too clingy! It's not a real relationship if you're too needy!
So, you might be wondering how you can build strong relationships of trust, credibility, and customer loyalty without being seen as too needy, it is by giving valuable freebies.
Who doesn't like freebies? But people are smart these days, they don't want freebies if they are not valuable. This doesn't count as chocolates, please!!
Encourage visitors to complete a hassle-free form and subscribe to the newsletter to receive compelling resources such as e-books, cheat sheets, or access to exclusive discounts. Or tell them that you announce the biggest discount code in emails. In this way, you can get their emails which you can use to retarget them.
Track Visitor Behavior:
No jokes! There might be a creepy element to this, but it is effective. And this doesn't involve tracking any of their personal information. But, you can track visitor interactions, such as page views, clicks, and time spent on specific pages, using free website analytics tools like Google Analytics.
You can get the data that provides insights into visitor interests and preferences, enabling you to tailor your marketing efforts accordingly.
Don't Miss These: Vital Red Flags That Could Be Hurting Your Bottom Line
Here are a few red flags to watch out for, as these might be costing your business:
🚩Too much stuffing of content on the website.
🚩Bogus, unverified testimonial.
🚩No guarantee or no return policy.
🚩Unsecured payment gateways.
🚩Using watermark images/ stock images (be original when showing your products).
🚩Using the wrong keywords.
🚩Grammar errors in the content of the website.
🚩Attracting the wrong audience (by using the wrong keywords in ads).
🚩Not placing enough CTA's throughout the page.
Wrapping Up:
By following these steps and making simple changes to your website, will help you to retain visitors and convert website visitors into customers.
Feeling overwhelmed managing it all on your own? Fret not, we've got your back! If you're looking to cut down on costs to reduce expenses, automation can be a game-changer by allowing you to delegate tasks to a skilled team, freeing up your valuable time for other main tasks.
At WeManageWebsite, we're here to lighten your load, saving you precious time, effort, and even some bucks. We can help you identify red flags on your website. And suggest tailored solutions that are crafted to fit your unique business needs, amplifying the value of your investment. With our team of seasoned experts by your side, rest assured your project will be handled seamlessly and delivered right on schedule. So kick back, relax, and let us take care of the rest.
Website Wizardry at Your Service: Watch Your Visitors Transform into Loyal Customers with WeManageWebsite! 🤝